On a vacation trip in june 2005 I had the opportunity to visit SM0JZT Tilman D. Thulesius, who is the QRP editor of the swedish ham magazine QTC , at his home in Stockholm, Sweden. Picture to the right ->.
He was very kind, picking me up in his car at the ferry terminal, giving me a brief sightseeing of Stockholm, and then having me for afternoon coffee at his home. He and his lovely wife treated me like a king, and we spent a couple of wonderful hours chatting about upcoming and past QRP events. And for the first time I got to see and feel the working QROlle #0002. Finally he drove me back to the ferry. Thank you for a nice eyeball QSO Tilman!!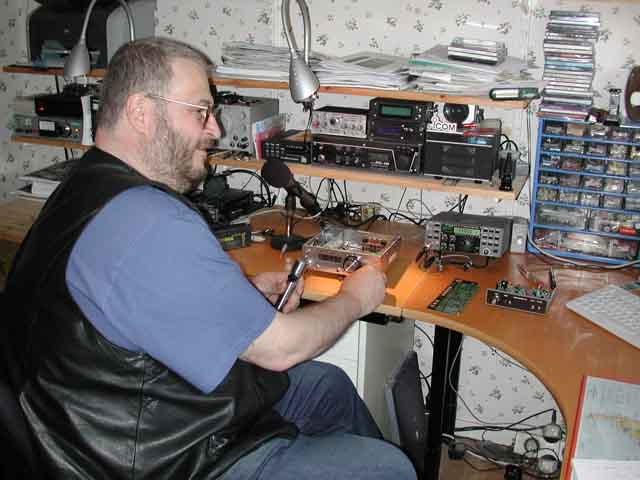 On my vacation 2005 I built a tiny transceiver; the "Warbler", a kit from Smallwonderlabs in USA. The first time I tried it out, I got a QSO with SM6/OZ7IT Jörgen who was i southern Sweden. QRG about 900 km. Pretty good with only about 4 watts, eh..?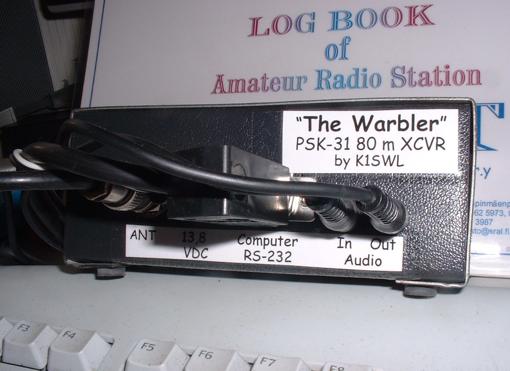 More about the warbler here!
I have also built the JUMA RX1 which is a small HF basic general coverage receiver constructed by Matti, OH7SV and Juha, OH2NLT. The project appeared in the #6 issue of "Homebrewer", the AMQRP magazine. See http://www.amqrp.org/ Articles are also published in Norway (Amatørradio) and Denmark (QZ-magazine) and in the Swedish QTC, october 2005 issue, excerpt here!
Click on the picture to enlarge it.


Read more on the JUMA home page
Complete kits (both RXs and TXs as well as TRX:s) are available from SRAT Oy. Orders: myynti@srat.fi